The Dramatics Club
The Tree
In my sophomore year, our Dramatics Club presented a Christmas play named "The Tree." Here is a "publicity" scene from that play. These pictures were made at the old high school on Chestnut Street. We spent countless nights at the high school rehearsing for this play. When I had time during the rehearsals, I went to principal "Coach Fox" Boozer's office to practice typing for Miss Dorothy Wright's class. At that time, there were no locks on any of the doors in the high school. At the front of the picture, you can see the piano in the orchestra pit at the front of the auditorium. The "walls" are large prop panels that we covered with wallpaper.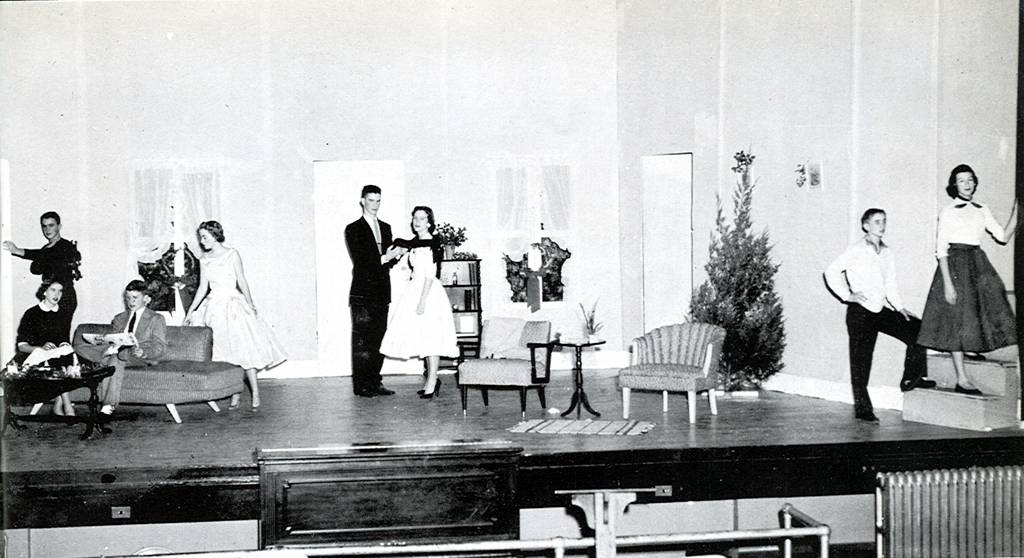 Seated on the left are Bettye Hampton and Bobby Bird. Standing on the left are Mike McCarthy and Emily Kelley. Standing in the center are Marshall Leach and Eva Reames. Standing on the right are Lamar Hall and Jo Johnson.
Mama's Baby Boy
In our junior year, our club presented the play "Mama's Baby Boy."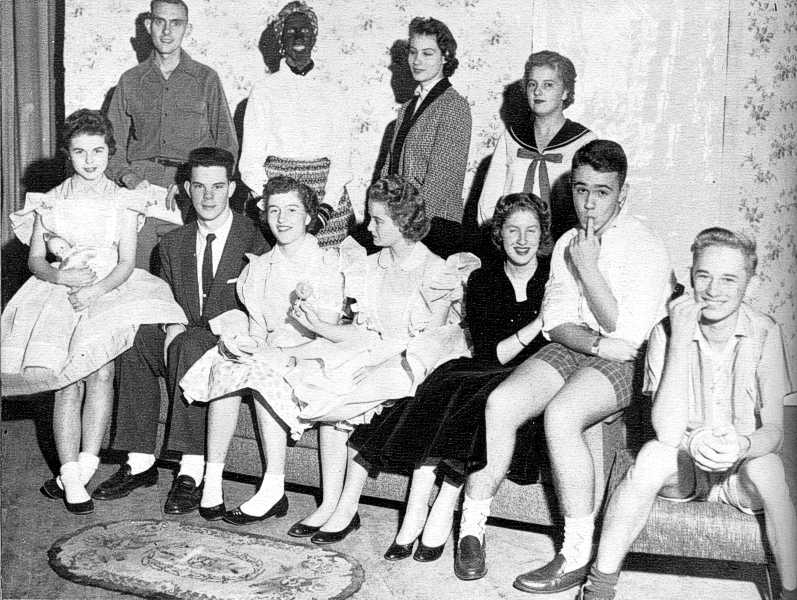 Pictured on the front row are Norma Higgenbotham, Marshall Leach, Mary Ann Wham, Emilie Kelly, Bettye Hampton, Mike McCarthy, and Richard Dyer. On the back row are Neil Bond (our faculty sponsor), Anita Stoner, Shirlie Head, and Patsie Bradbury.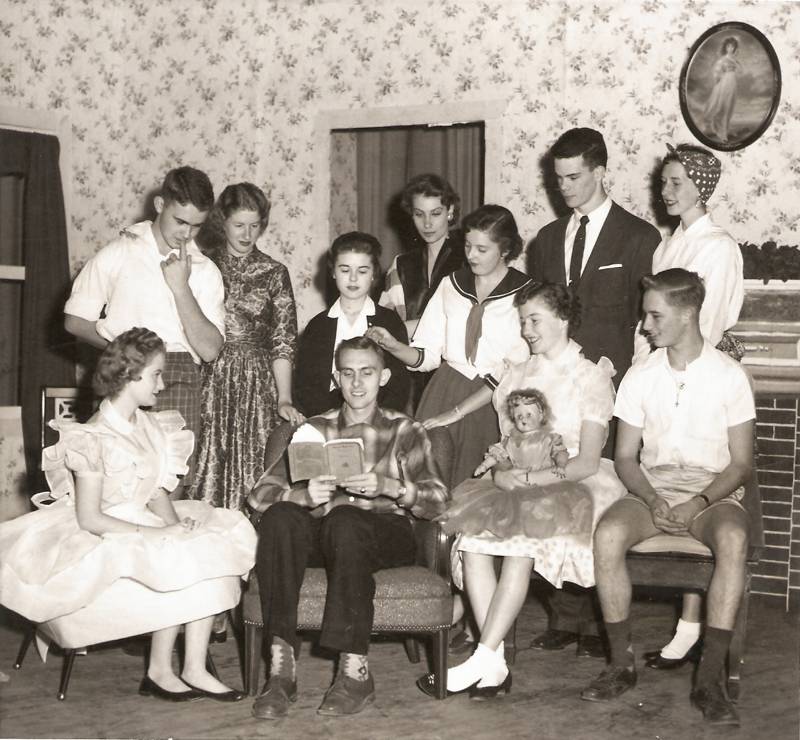 Here is a second picture of the crew. Seated are Emilie Kelley, Neil Bonds (our faculty sponsor), Mary Anne Wham, and Richard Dyar. Standing are Mike McCarthy, Bettye Hampton, Norma Higginbotham, Shirley Head, Patsie Bradberry, Marshall Leach, and Anita Stoner.
The Declaration Contest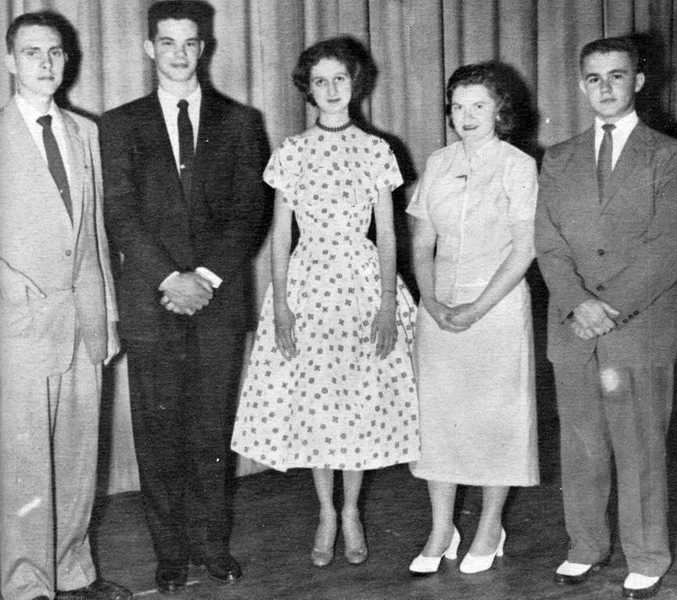 In our junior year, the Dramatics Club had a declaration contest. It was nothing more than a recitation of short stories that were about 3 or 4 single-spaced typewritten pages each. We ordered them from a company that sold educational materials. I remember it took me forever to memorize mine. We sat in a semi-circle on the old AHS stage while each of us got up to recite our thing. This picture shows our sponsor Neal Bonds with the 4 winners. Marshall Leach was 2nd in the boys group. Marie Nance was 2nd in the girls group. Cornelia Timms was 1st in the girls group. Mike McCarthy was 1st in the boys group.
Back to my AHS Class of 1958 page.
---
This page is not a publication of the Georgia Institute of Technology and the Georgia Institute of Technology has not edited or examined the content. The author of this page is solely responsible for the content. Copyright 2004. All rights reserved.